Get your hands dirty with our next stop on the design crawl. Join us for a letterpress workshop with Type Twenty Seven, a graphic design and letterpress studio led by Brittyn DeWerth. They're located right here in the heart of Cleveland in the ArtCraft Building and have worked with some impressive clients such as the Cleveland International Film Festival and Yoko Ono. The studio mixes modern technology with lead type and vintage printing presses, and has partnered with AIGA Cleveland to host a day of typographic discovery.

This event will feature a hands on opportunity to learn about the letterpress process. Four teams of four members will work together to design, print and take home posters or coasters with the design crawl theme. Sign up today to guarantee yourself one of the limited spots for a day of inspiration, hands on creativity, and fun! No prior experience necessary.

The paper supplies for this workshop were generously donated by Parse & Parcel.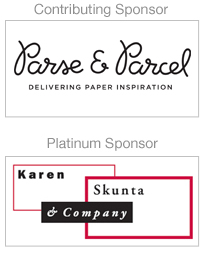 Details:
Saturday, October 11th, 2014
10:00 AM – 4:00 PM
2530 Superior E., Suite 201
ArtCraft Building
Cleveland, OH 44114

Cost:
$25 members
$40 non-members
(Includes lunch)