AIGA Cleveland is proud to announce INtrospective: A One-Day Conference for In-House Creatives! Our conference will be a day of education, insight and inspiration, featuring some of the most dynamic and influential in-house creative professionals, both nationally and locally. 
Topics covered in conference include*:
Brainstorming: How to Facilitate a Group Creative Session 
Leading Change: Corporate Responsibility and Helping Your Company Achieve Their Goals 
Presentation Skills for Optimum Impact: How to Articulate Your Vision and Get Buy-in

*These topics will be covered either by our presenting speakers or in the two breakout sessions being offered. More information will be announced in the weeks leading up to the event.
---
Tentative Schedule
10:00 am - Registration & light breakfast
10:30 am - Welcome + opening remarks
10:45 am - Breakout session 1 
11:45 am - Break for lunch (on your own) 
1:00 pm - Breakout session 2 
2:00 pm - Keynote: Alex Center, Coca-Cola 
3:00pm  - Panel discussion featuring local Cleveland in-house designers
4:00 pm - Closing remarks
---
Conference Speakers
Keynote Speaker:
Alex Center, Lead Designer at Coca-Cola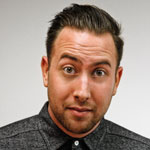 Alex Center is a Brooklyn-based designer who currently works for the global beverage leader, The Coca-Cola Company. He grew up in the town of Oceanside, New York, home to the world's second Nathan's Famous Hot Dogs. He has spent most of his professional career being creative on behalf of the beverage brand vitaminwater. Over the years, he has designed packaging that has been in hands across the globe, created breakthrough marketing campaigns, launched innovative new products, and once met rapper 50 Cent. In 2011, Center was named one of the 200 Best Packaging Designers by Lürzer's Archive. He has spoken at The Dieline Forum, HOW Design Live, and has appeared as a guest on Debbie Millman's Design Matters podcast. In 2014, Alex was named a Person To Watch by GDUSA Magazine. Today, he leads the design vision and strategy for global brands at Coca-Cola that include vitaminwater, smartwater, and Powerade. In his personal time he enjoys rooting for New York sports teams that wear orange/blue, doing improv at the Upright Citizens Brigade Theatre, and searching for the freshest prosciutto in New York City.
---
Breakout Sessions:
In-house is the New Agency
How to change the perception of your in-house team, and start winning bigger and better business. It's time for in-house teams to act like agencies in regards to promoting the team and their capabilities, treating co-workers like clients, pitching work and building a brand for themselves!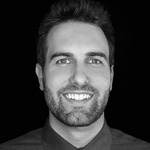 Led by: Matt Dillon, Creative Director at Progressive
Matt oversees Progressive's internal creative agency, 96 Octane (96-octane.com) and helps lead the creative vision for Progressive's internal and external brand. A Kent State University alumni, Matt sharpened his skills at a few local Cleveland agencies, which eventually led him to Progressive where he worked his way up the creative food chain to the position you see him in today. Matt set out on a mission to 'out create, not outspend' with, arguably, one of the strongest brands in advertising today. Since that time, he has helped transform an internal creative services team into a full-service in-house agency. Yes, he has won awards and, yes, his name has found its way on lists. But, what he really cares about is creating great work and crafting the ultimate brand experience for consumers. Matt resides just outside Cleveland, which he now calls home.

Presenting Confidence
Have you ever felt the nerves kick in when you started to present your ideas to upper management? In this session you'll learn tips to present in a confident and professional manner and receive advice on how to develop and tailor your presentations based on the audience.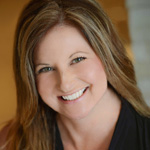 Led by: Kelly McCrone, Senior Design Manager of Color Marketing & Design, Sherwin Williams
Kelly attended The University of Toldeo and Cuyahoga Community College for Graphic Design and has devoted the last 20 years of her career with the Sherwin Williams Company. She has held several positions throughout her career as a Graphic Designer, Color Consultant, and Interior Designer. She currently holds the title of Senior Design Manager of Color Marketing & Design for the Sherwin-Williams Paint Stores Group and is responsible for the development of color tools and collateral for both the trade and consumer markets. Kelly manages a graphic design team that creates and develops customized services to help support our field representatives and external customers. Kelly is the Protective Coatings and Commercial Market Specialist, and she assists the Director of Color Marketing with the development of color forecasts. She presents educational seminars to architects and designers throughout the country and presents training tools to new Sales Reps hired into the Sherwin-Williams Company.
---
Pricing:
Student Members - $25
Student Non-members - $35
Members - $50
Non-members - $65

Discount codes are not accepted for this event.

---
Parking:
Parking is available for an additional $10 (Select when purchasing your ticket.) in the lot located behind the building on E. 13th Street. Minimal parking is available on the street or at other lots in the surrounding area. If you choose to purchase your parking through us, a pass will be emailed to you prior to the event. 
---



This event is made possible through the generous support of The Creative Group and The Galleries at CSU.
---
Learn more about the INitiative!
INtrospective is part of our 2015-2016 series: Design Practice: A Professional Speaker Series Focused on Design Leadership, Innovation, and Career Development. The second event in this 4-part series is a lecture with Paul Barnes and Christian Schwartz of the type foundry Commerical Type on Thursday, October 8th.