THIS EVENT IS SOLD OUT
Join AIGA Cleveland for the second annual INtrospective: A One-Day Conference for In-House Creatives. It will be a day of education, insight and inspiration, featuring some of the most dynamic and influential in-house creative professionals, both locally and nationally.
After the success of last year's conference, we are excited to bring you more speaker presentations and working sessions tailored to in-house professionals of all levels.
Refuel your creativity, connect with your peers and meet design legends. You'll return to work inspired and re-energized.
Not an in-houser? No matter where you spend your day designing, there will be plenty of great information to take away.
---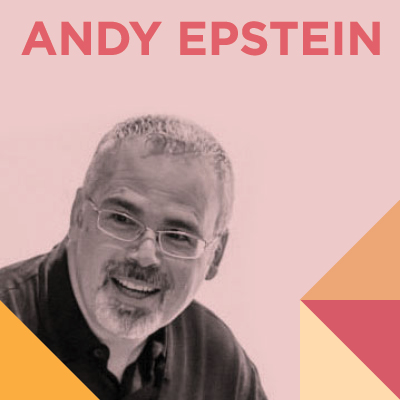 Andy Epstein
Culture Incorporated: The In-house Imperative
Organizations are fundamentally dysfunctional. By contrast designers are inherently functional. So it stands to reason that for in-house teams working within a culturally flawed institution, things can get a little dicey.
Andy Epstein has worked in and consulted for companies both big and small in a variety of industries and has experienced the challenge of building and sustaining an internal creative team first hand. He'd like to show you ways to not only design a healthy, nurturing, innovative and collaborative culture,but almost more importantly, how you and your teams can push that culture out to the organizations you work within. As they say in the corporate world – a real"win-win".
---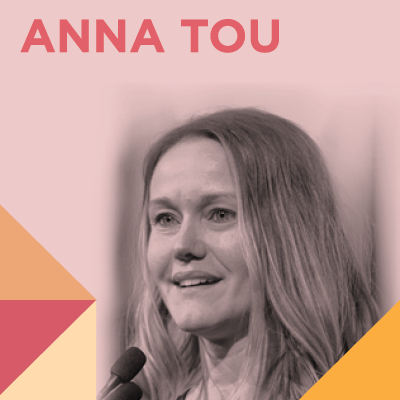 Anna Tou
In-House vs. Agency: Finding and creating wins when design isn't what you're selling.

At an agency, design is the product. So how do you build a design culture, find wins, and continue to evolve creatively when your company's primary focus is something totally different? Like selling burritos, for example? Anna Tou, Brand Design Lead at Chipotle Mexican Grill, shares the ins, the outs, the ups, and the downs of building an in-house design team.

Anna Tou attended Concordia College in Minnesota, pursuing a degree in business, but found her passion when she took an elective graphic design course. Soon after, she took the plunge to pursue a second degree at Academy of Art University in San Francisco, where she received her B.F.A. in 2005. After graduation, Tou worked at Noise 13, Sequence, and fuseproject on brands such as Myspace, Disney, Jawbone, and Chipotle.

As a design director at Sequence leading the Chipotle account, she developed a true passion for the burrito chain's mission and brand, which led her to move to New York in 2011 to spearhead Chipotle's in-house design efforts. Tou now leads a small, dedicated team of designers, a copywriter, and agency partners to create Chipotle's marketing touch points across their global footprint.
---


The Art of Presenting Up
Presented by: Kurt Pettit 
Vice President of Marketing // DDR Corp.

An idea is only as good as your ability to effectively communicate it. This breakout session will explore how to communicate creative concepts to internal decision makers in a highly effective and efficient way. From presenting to management, all the way to the C-Suite, understanding the importance of visual delivery will help bring your idea to fruition.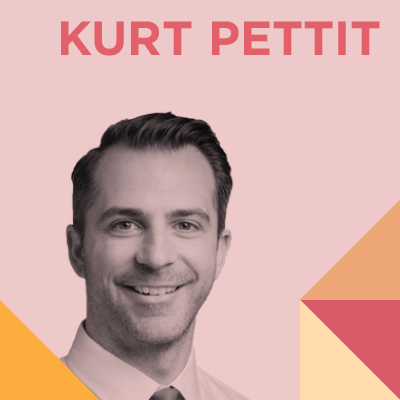 About Kurt:
With a career of leading in-house Marketing and Design teams from startups to multi-billion dollar organizations, Kurt's expertise lies in leveraging design to support overall strategic plans. With an extensive background in design, brand positioning and internal cultural development, his primary expertise is merging design and messaging to accomplish business initiatives.


---
Case Study: Cleveland Play House
Presented by: Michelle Berki
Senior Graphic Designer, Cleveland Play House
You've seen the work, now hear from the designer behind Cleveland Play House's award winning art! In this breakout session, Michelle Berki will give us an inside look into the material for the 2016-2017 season, while discussing how she overcomes creative blocks and continuously thrives in a non-profit in-house environment. She'll also talk about some of the intricacies of working at a non-profit, and managing workflow in situations where coworkers walk in with last minute requests.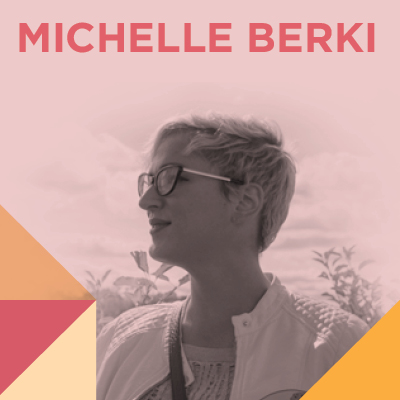 About Michelle:
Michelle Berki is the Senior Graphic Designer for Cleveland Play House (CPH). Over the past four years, she has developed the signature look for CPH's show artwork, led a re-branding of CPH's partnership with Case Western Reserve University's MFA Acting Program, and completely revamped the brand and marketing materials for annual New Ground Theatre Festival, a showcase of new work. Michelle has received a number of honors and awards, including a silver and bronze ADDY (Cleveland) and featured designs in the New York Times, HOW, and GD USA. She holds a Bachelor of Fine Arts degree in Graphic Design from the Savannah College of Art and Design.
---
Building Your Online Brand: How to Stand Out in a Crowd
Presented by: Brian Wood
Developer // Trainer // Consultant // Adobe Certified Freelancer

Designers produce new concepts, sketches, comps, and final artwork every day. Wouldn't it be nice if you had a simple, painless way to share that work with the rest of the world. Behance is the leading online platform for showcasing and discovering creative work. Learn how easy it is to share work directly from your favorite Creative Cloud apps, build your presence, create an online portfolio, find an audience and get noticed.

   What you'll learn: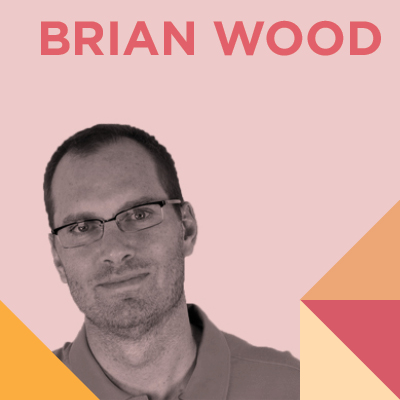 About Brian:
Brian Wood is a web developer, the author of 12 books, and a trainer with clients including Nordstrom, REI, Boeing, Starbucks, Nintendo, and many others. Brian speaks regularly at national conferences as well as events hosted by AIGA and other industry organizations. He has also written articles for SmashingMagazine.com, Peachpit.com, CreativePro.com, and more. You can find Brian online at youtube.com/askbrianwood and brianwoodtraining.com.
---
---

8:30 am – Registration & light breakfast
8:55 am – Welcome & opening remarks
9:00 am – Keynote: Andy Epstein // In-House Expert
10:00 am – The Art of Presenting Up
10:45 am – Break
11:00 am – Case Study: Cleveland Play House
11:45 am – Building Your Online Brand
12:30 pm – Break
1:00 pm – Keynote: Anna Tou // Chipotle
2:00 pm – Closing Remarks
---

We know as an in-house designer you may not get many opportunities to show off the work you do. As a FREE conference extra, attendees have the opportunity to display their work. Just check the box during registration to secure a display table and show off your skills!
---

When:
Saturday, November 19
9:00am – 2:00pm
Registration opens at 8:30am
Where:
Cleveland State University Wolstein Center 

2000 Prospect Ave East, 
Cleveland, OH 44115
4th Floor 
Conference Annex (Under the green awning, next to Gate A)
Garage parking adjacent to the Wolstein Center. Limited nearby street and paid lot parking available. Consider public transportation! The Wolstein Center is directly across from the Stephanie Tubbs Jones Transit Center and services the 51, 55 A-B-C, and 61 lines.
Cost:
Members $75
Non Members $100
---

Several hotels are within an easy walk from the Wolstein Center.
Wyndham Cleveland at Playhouse Square, 1260 Euclid Ave, Cleveland, OH
Hilton Garden Inn, 1100 Carnegie Ave, Cleveland, OH
Comfort Inn Downtown, 1800 Euclid Ave, Cleveland, OH
 
This event made possible through the generous support of our sponsors