Special Discount for Conference Attendees




Students, gather your best work and show us what you can do!


Get your portfolio reviewed and take part in breakout sessions designed to advance your knowledge as you launch into internships and careers. Students of all levels will benefit from attending.
Member Registration  |  Non-member Registration

Professionals, help launch emerging designers into successful careers!

Provide invaluable advice and constructive feedback by reviewing student portfolios. Sessions are 80 minutes and will consist of back-to-back 15 minute reviews. 
There is no cost for professionals to attend and admission to the breakout sessions is included! (Pre-paid garage parking available.)
Register Today
---
Keynote Speaker: Jason Schwartz

All professionals and students are welcome to join us for the keynote address with Jason Schwartz of Bright Bright Great. Jason crafts engaging experiences intersecting human interaction with technology.

Over the past 15 years, Jason has worked as Interactive Designer, Strategist, Advisor, Director of Marketing, and Creative Director at everything from start-ups, agencies to INC500s.

In 2007, Jason founded the Chicago-based brand and strategy agency Bright Bright Great, where he currently acts as Creative Director. Since, Jason has added Avondale Type Co. and Mlmtr to his roster of active brands, acting as Founder/CD. For over 10 years, Jason has been speaking with young designers, educating to help bridge the gap from education to professional life. In 2014 & 2015 he threw 3 conferences for young designers in San Francisco, Chicago and New York City.
Jason will be creating his keynote entirely based on your thoughts and questions about what you want to know about being an emerging designer. Find him on Twitter @jaycrimes, email him at sayhello@brightbrightgreat.com!
http://www.brightbrightgreat.com
http://www.avondaletypeco.com
http://www.mlmtr.co
http://www.learntsh.com
---


Breakout Sessions:
Paper Basics
Presented by Kevin Koetz of Mohawk 
After hours of designing in a two-dimensional virtual reality, you eventually have to take your plan to the third dimension of a printed piece. Making that leap requires paper: tactile, touchable, feel-good paper. Specifying the right paper to realize your vision affects the look and feel of the final product just as much as the colors, fonts, images and layouts you select. Kevin Koetz of Mohawk will help you understand the many factors to consider in your decision.

Photographing Your Work
Are you showing your work to its best advantage? How you photograph printed and 3D pieces makes all the difference. Join us for an in-depth look at how the pros approach portfolio photography.

Design + Us

Presented by Alex and Katey Catanese of Each + Every
Wondering how to build a life and career as a young designer? Current MFA student Alex and recent graduate Katey Catanese share their experience working to help build a design studio and developing new skill sets like art direction and project management.

Printing Techniques and Trends

Presented by Eric Toivonen of Genie Repros
Wondering about the differences between offset and digital printing? And what is variable data anyway? Join Eric Toivonen, President of Genie Repros Inc. for a guided tour of offset and digital printing methods and learn what professional designers must do to get files ready for press.
---
When & Where:


Friday, April 22, 2016

9:00 am – 4:00 pm

Keynote Address

12:00 pm – 12:50 pm

Portfolio Review Schedule

Session 1: 9:00 am – 10:20 am

Session 2: 10:30 am – 11:50 pm

Session 3: 1:00 pm – 2:20 pm

Session 4: 2:30 pm – 3:50 pm


Breakout Session Schedule
9:00 am – 10:20 am
    •    Printing Techniques and Trends
10:30 am – 11:50 pm
    •    Paper Basics

1:00 pm – 2:20 pm
    •    Design + Us
2:30 pm – 3:50 pm
    •    Photographing Your Work


Cleveland State University 
Wolstein Center 
2000 Prospect Ave East, 

Cleveland, OH 44115

Conference Annex (Under the green awning, next to Gate A)



Garage parking is available for $10 as a registration add-on. Limited nearby street and paid lot parking available. Consider public transportation! The Wolstein Center is directly across from the Stephanie Tubbs Jones Transit Center and services the 51, 55 A-B-C, and 61 lines.

---


Cost:
Special Discount for Conference Attendees

Portfolio Review Only 
Access to one Portfolio Review session and keynote address.

Student member $25
Student non-member $40


Portfolio Review & Conference 
Access to one Portfolio Review session, keynote address, and breakout sessions.

Student member $40 // SPECIAL DISCOUNT $25

Student non-member $60 // SPECIAL DISCOUNT $45

Conference Only 
Access to keynote address and breakout sessions.

Student member $25 // SPECIAL DISCOUNT $10
Student non-member $40 // SPECIAL DISCOUNT $25
---
Event Sponsors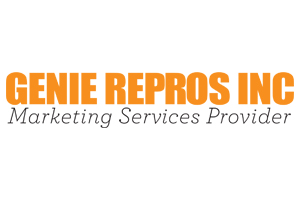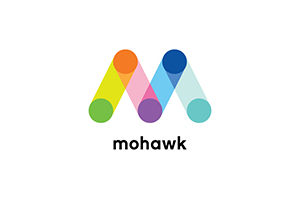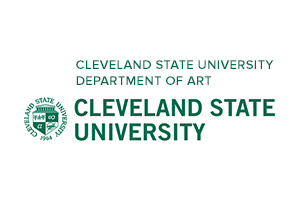 ---